"Fresh Maryland Seafood, right off the boat"
All of the Maryland Seafood we sell is harvested by Capt. Don. The availability of our seafood is dependent on the season, the weather and availability of the seafood we are catching. It is best to call to check availability and to place an order. Local delivery is available, check for details. If you are a restaurant or Tackle Shop interested in wholesale or quantity orders, please call for current pricing and availability. We also catch bait for fishermen and crabbers that includes. Menhaden, frozen or ground, Gizzard (Mud) Shad and live and frozen Spot. Fresh local Chesapeake Bay Seafood, right off the boat.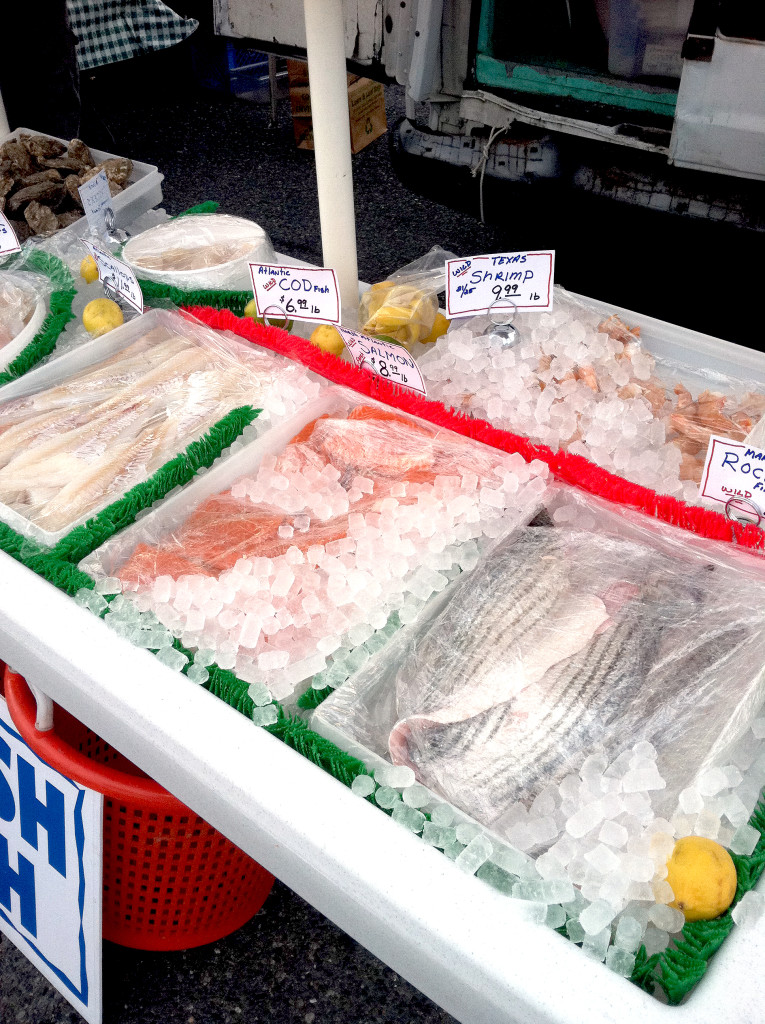 Call for market pricing and availability
Who We Are:

Fish Baltimore Seafood is a Licensed Commercial Fishing Co. located in Fells Point, MD. We catch our own fish from our two Commercial Fishing Boats (TFL 1743). We are a licensed seafood dealer 
(TFL 99991) that allows us to buy direct from the boats.
Event:
All Year Around!
Corner of 32nd St. & Barclay St. / Sat. 7:00 AM to 12 Noon
www.32ndstreetmarket.org
We catch and sell Maryland Seafood every Saturday at the Winter Farmers Market.
Some of the fresh local catch we sell are: Rockfish, White and Yellow Perch, Catfish and Soft crabs.
We also can catch for the live markets, You must call ahead to reserve your order.
Local Wild Caught Cheasapeake Bay Fish
Catfish
Fillets
Call for Price
Striped Bass
Whole
Fillets
Call for
Market Price
White Perch
Whole
Scaled & Gutted
Call for Price
Call for Price
Yellow Perch
Whole
Scaled & Gutted
Call for Price
Call for Price
Bait Frozen, Fresh and Live
All bait is caught fresh and kept in a brine solution, then frozen. If you would like Fresh Bait or Live, you will need to call ahead and to reserve your order. Pick up is at my location, I can deliver large orders, in and around Baltimore.  
Bait for Fisherman
Gizzard (Mud) Shad
Bushel
$20.00
Menhaden
Half Bushel
$14.00
Bushel
$24.00
Half Bushel
$16.00
Ground Menhaden (Chum)
1 gal
$12.00
White Perch (frozen)
Per Pound
$1.00
Capt. Marani Fish Baltimore Seafood Photos
Click a photo below to view larger.